Here are the last models from the Gates of Antares starter set - the Ghar battle-suits, plus 'dismounted' Fartok.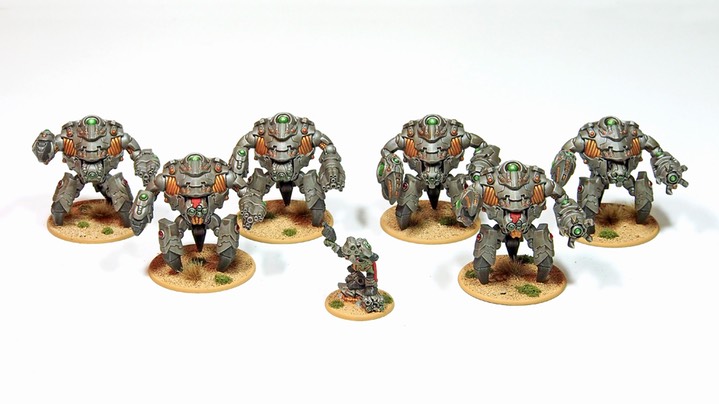 Painting was all done in my usual way, except that, as with the first battle-suit, I used a slightly less 'flat' matt varnish - Vallejo instead of Testors' Dull Cote; that meant that the metallic colours retain just enough 'lustre' to look metallic - with Dull Cote they have a tendency to look like grey and fawn paint.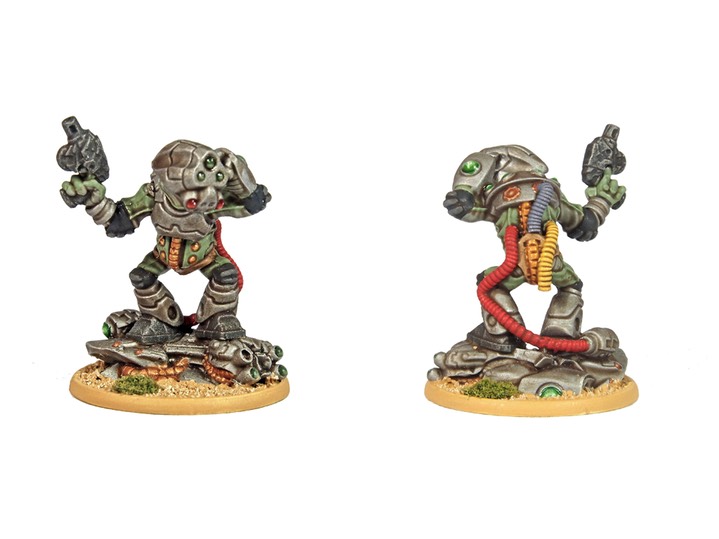 I'm really pleased with the models in the starter set - they went together well, and painted up easily. It all makes a most attractive 'package'. I'm looking forward, now, to getting some games in… Though I may need a few more Ghar to get a fair game - according to the army lists in the book, the Concord have almost double the points of the Ghar. Unless the points system is seriously flawed, that's likely to make for rather one-sided games.